38. Palace of Gio. Battista Grimaldi
25 March 2022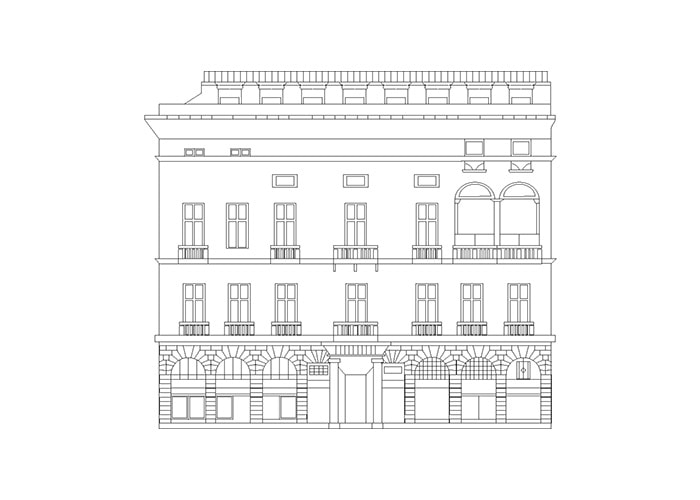 40. Palace of Ambrogio De Nigro
25 March 2022
39. Palace of Stefano De Mari
The palace is located midway between the Spinola albergo and that of De Mari di Banchi family. Built in the 16th century on an earlie medieval building belonging to the Spinola family, it was included in the rolls from 1558 against the De Mari's name. Stefano De Mari, the person most frequently appearing in the bussolo, was a nobleman who often applied for the post of Doge, a position conferred upon him in 1663; he belonged to a family with business trade links with Spain and Naples.
The monumental, late 16th century doorway leads into a hallway which was restructured in the 19th century. Here a plque recours an episode dating from the Risorgimento
The severe walls of the façade bearing frescoed quadratura, are counterbalanced by the luminosity of the internal courtyard around which an arcaded, partly cloded off stairway climbs.
Within one of the room is a fresco of "Tobias and the angel" attribuited to Carlone.
The texts have been updated thanks to the INSIDE STORIES project financed with funds - Law no. 77 of 20 February 2006 "Special measures for the protection and enjoyment of Italian sites of cultural, landscape and environmental interest, included in the "World Heritage List", under the protection of UNESCO.