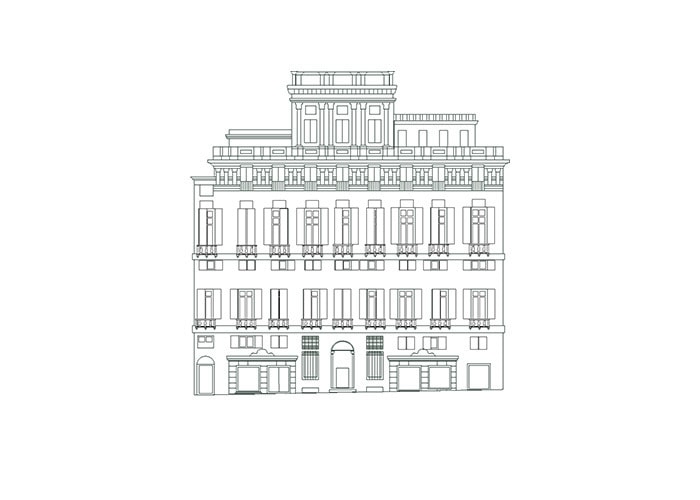 37. Palace of Gio Battista Grimaldi
25 March 2022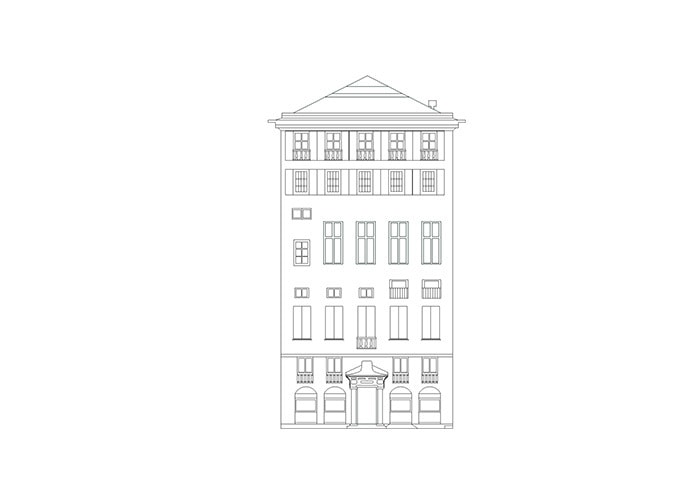 39. Palace of Stefano De Mari
25 March 2022
38. Palace of Gio. Battista Grimaldi
It history is linked to that of Piazza San Luca, onto which the family church or the Spinola-Grimaldi also faces since 1188. In 1332, the square was rebuilt after over half a century of squabbles between the two families and, a century later, the Gabella Possessionum of 1414, shows the block in question as belonging to a Spinola.
In the 16th century the palace took on its present form with the closing of the medieval areas around the square. Gio.Batta Grimaldi successions continued until 1614 when a Spinola was associated with the palace.
The main façade giving on to the square is dignified by the presence of low balconies and masks as well as by the sober 17th century portal beating the inscription PARVO BENE. At second floor level it partially hides three walled in Corinthian columns.
Within, the hall and loggiaed stairs which rise parallel to the main façade up to the third floor provide the finishing touch to a typical 16th century aristocratic palace built onto a medieval structure; remains of the latter are visible at he back where the 16th century dark stone portal, now unused, marks an ealier access to the building from the narrow alleyway.
The texts have been updated thanks to the INSIDE STORIES project financed with funds - Law no. 77 of 20 February 2006 "Special measures for the protection and enjoyment of Italian sites of cultural, landscape and environmental interest, included in the "World Heritage List", under the protection of UNESCO.