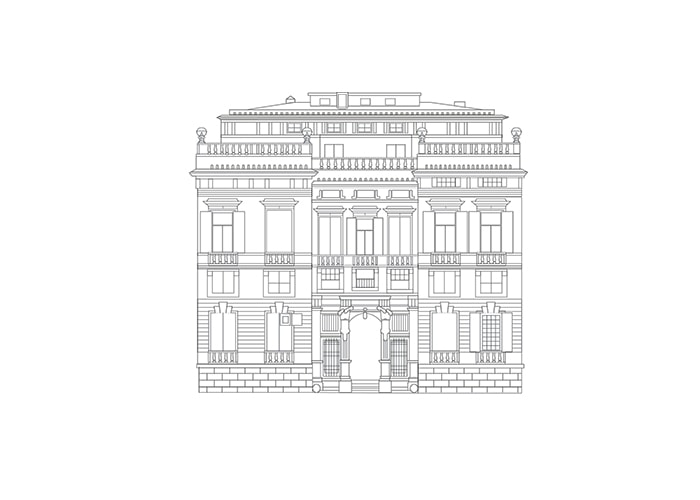 21. Palace of Gio. Carlo Brignole
25 March 2022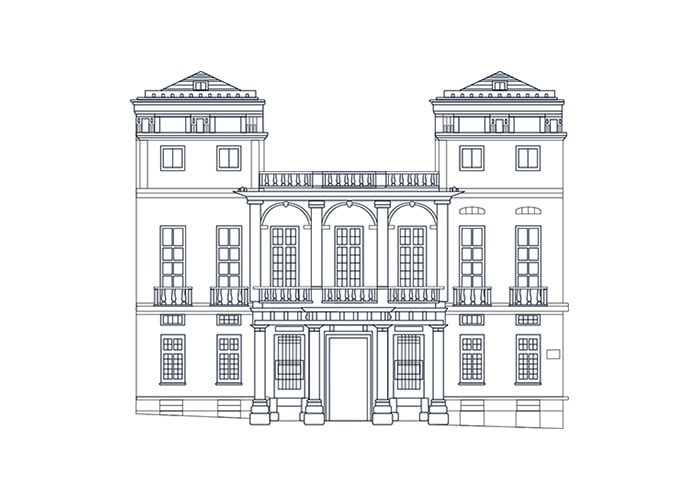 23. Palace of Stefano Lomellini
25 March 2022
22. Palace of Bartolomeo Lomellino
The palace was built in 1565/1570 by Bartolomeo brother of the Nicolosio L. in Strada Nuova. It was included in the rolls from 1588 to 1664 and subsequently passing through the female line to the Rostan Reggio family. It was finally bought by the Raggio family in 1892. It stands in the middle of a residential area which, with its wide-open spaces, seem suburban rather than central. It stood outside the 12th,centuty walls but was inside the old walls (1320,1536) and its original disposition seems to fit it snugly into the depression of Vallechiara. This is how it appears in Rubens' view, elongatted and harmoniously arranged by pictorial quadratura into axes (1622 ed.; Palazzo I). It is interesting to note that the columns (1566) were provided by Giacomo Guidetti and Giovanni Lorago, as witnessed by Bernardino Cantone and by the judge of quality G. B. Spinola, the brother of Tommaso, who had commissioned G. B. Castello to build the portal of the house of Santa Caterina. In spite of buying the "villa" of San Bernardo dell'Olivella (1581), it was not until 1775 that Agostino L. engaged Emanuele Andrea Tagliafichi to design a garden for it and to modernise some interiors, which may be seen in the plates by M. P. Gauthier in the doors and marble busts framed by fine Rococo stucco work.
All was to change when Teresa Lommellino's inheritance was sold by Marchesa Elisa Rostan Reggio. to Edilio Raggio in 1892. If it were not for Rubern's, eight engravings of the building, its original appearance would now be unrecognisable on account of the addiction of connecting stairs leading to the original staircase, alteration to turn the house into a school rented out by the Council in 1875 as a technical business institute, extensions (1908) and the neo-Renaissance renovation of the façade executed by the engineer Lodigiani. The upper floors also suffered serious damage during the Second World War, including the loss of a monumental fireplace and of much of the decoration of the building in which meeting of the Arcadi were held.
Updated bibliography post 1998
E. Poleggi, Genova. Una civiltà di Palazzi, Cinisello Balsamo (Milano) 2002, pp. 97-99 (Palazzo di Bartolomeo Lomellino (1565-1568))
E. Poleggi, L'invenzione dei Rolli, catalogo della mostra, Genova 2004.
The texts have been updated thanks to the INSIDE STORIES project financed with funds - Law no. 77 of 20 February 2006 "Special measures for the protection and enjoyment of Italian sites of cultural, landscape and environmental interest, included in the "World Heritage List", under the protection of UNESCO.