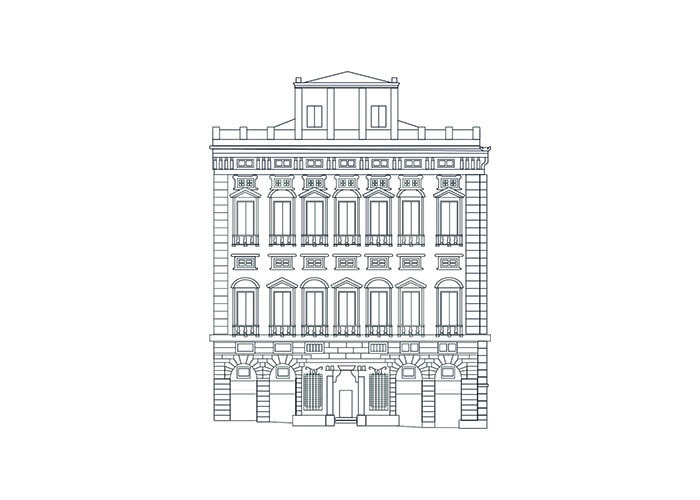 33. Palace of Gio Battista Centurione
25 March 2022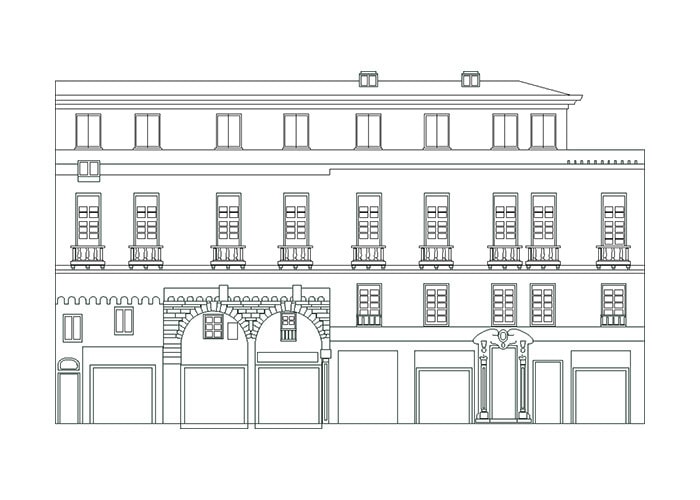 35. Palace of Nicolò Spinola
25 March 2022
34. Palace of Cipriano Pallavicini
This building was erected at the end of the 15th century to provide two adjacent residences, in the medieval tradition, in one single large house. In 1503 Babilano P. had a portal in marble made by Michele and Antonio Carbone.
In 1540, Cipriamo Pallavicini, later to become Genoa'sarchbishop, entrusted the design of the fa&ccedel;ade to an architect whose identity remains unknown. In style, it was similar to the ROman houses designed by Bramamnte, with particolar attention being paid to tje groundlevel base. On the bases that private patronage in this scale was to benefit also of the city's prestige, permisions was granted to demolish some poor house in front; a town plannng operation which resulted in the creation of Piazza of Fossatello.
In 1584, after a brief period in the hands of the Brignole family, the palace passed into the ownership of Francesco P. who was the first owner of the palace to appear in the rolls (1599/3 and 1614/1).
In the 18th century, it belonged first to the Grillo, then the Saporiti families and finally in 1840 to Federico Rayper, an immigrant from Ticino who became a supplier to the Royal Sardinian navy.
His rapid success enabled substantial investments which saw almost all the house gutted and raised, threby obtaining a profitable number of apartments, the whole being decorated in Neoclassical style to add prestige.
Of the original residential plan, with its entrance in Via del Campo and Via di Ponte Calvi, only the large doorway by the Carlone brothers survives, as well as Rubens' picture.
Updated bibliography post 1998
E. Poleggi, Genova. Una civiltà di Palazzi, Cinisello Balsamo (Milano) 2002, pp. 15-17 (Palazzo di Cipriano Pallavicino (1540))
C. Altavista, Un esempio eccezionale di architettura all'antica a Genova: il palazzo del cardinale Cipriano Pallavicino in piazza Fossatello (1540-44), in "Annali di Architettura" n° 20/2008, pp. 109-123.
The texts have been updated thanks to the INSIDE STORIES project financed with funds - Law no. 77 of 20 February 2006 "Special measures for the protection and enjoyment of Italian sites of cultural, landscape and environmental interest, included in the "World Heritage List", under the protection of UNESCO.