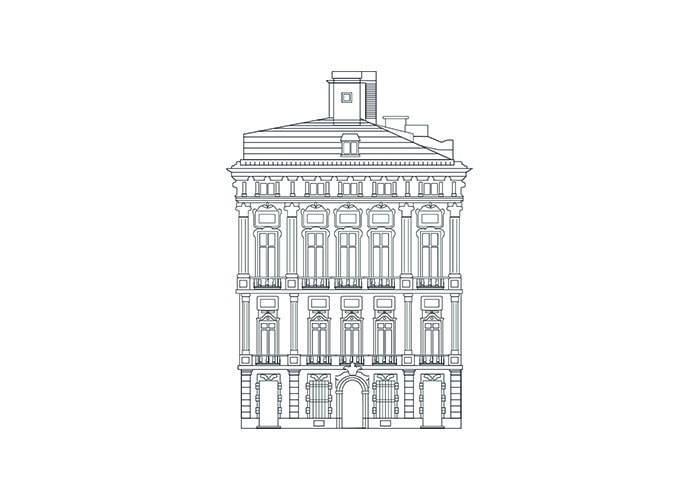 31. Palace of Cosmo Centurione
25 March 2022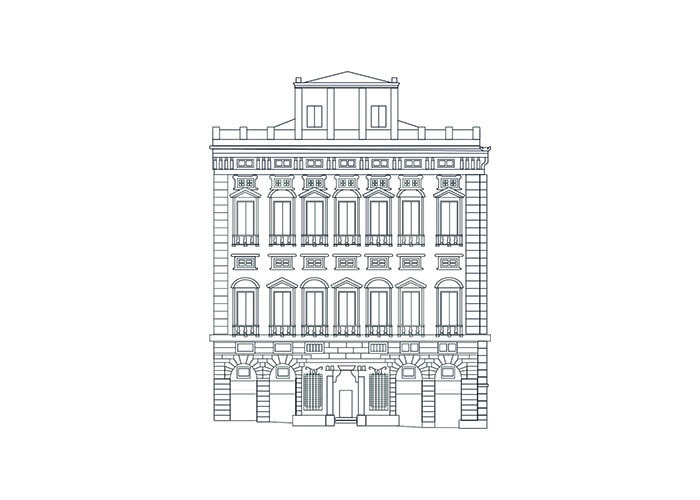 33. Palace of Gio Battista Centurione
25 March 2022
32. Palace of Giorgio Centurione
In 1559, th building belonged to Cosma Centurione; it was bought in the 18th century by the Doria family.
Partly rebuilt in the 19th century (entrance hall and stairwell), it is currently joined to two other buiding behind by a bridge which passes over Vico Chiuso del Leone and allows an opening to Vico dell'Oro.
The façade bears painted decoration with cornices framing the windows, semicircular tympana and architraves with false mezzanine and panels under the windows. The Doric marble portal has pilaseers supporting a broken semicircular tympanism with a "Madonna enthroned with Child" (Queen of the city).
There are traces of coats and arms engraved on the keystone.
The texts have been updated thanks to the INSIDE STORIES project financed with funds - Law no. 77 of 20 February 2006 "Special measures for the protection and enjoyment of Italian sites of cultural, landscape and environmental interest, included in the "World Heritage List", under the protection of UNESCO.