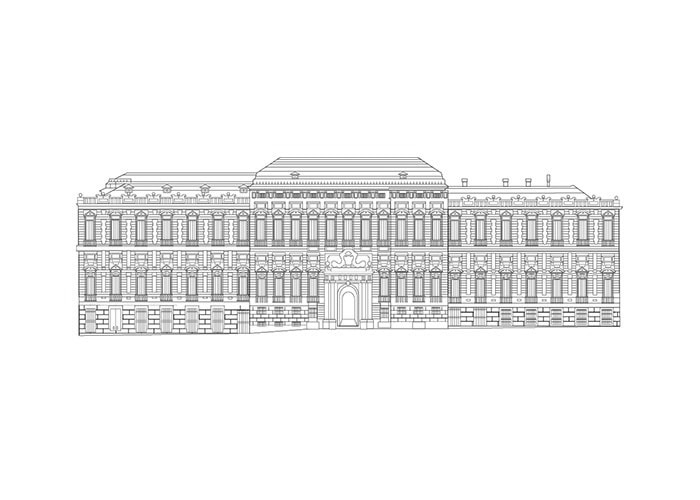 30. Palace of Stefano Balbi
25 March 2022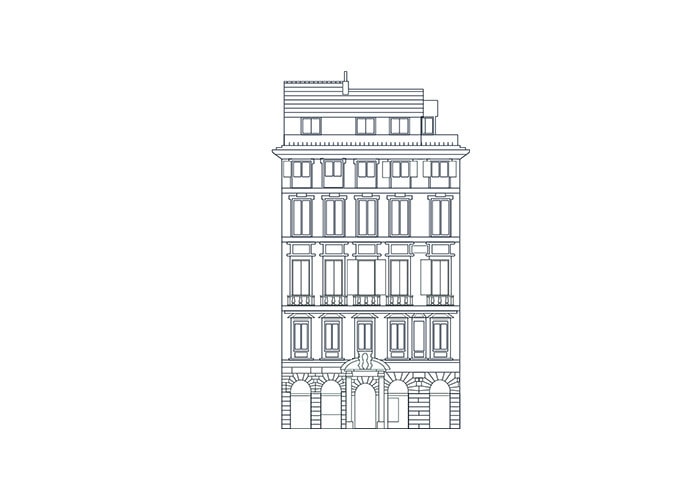 32. Palace of Giorgio Centurione
25 March 2022
31. Palace of Cosmo Centurione
Originally owned by the family of Giorgio Centurione, the palace was eventually inherited by Senatore Ansaldo Imperiale Lercari, who conferred upon it the impressiveness we see today.
Built on a road which has always been important, the residence benefited from the construction of the church and oratory of San Filippo Neri next door (1674 and 1755)
After passing into the hands of the Pallavicini family, who made it their main residence, between 1718 and 1724, the palace underwent its first complete renovation by the architect, Giacomo Viano. Hc modified the original 16th century plan, considerably altering the spatial distribution of the entrance hall and monumental stairs, despite using much of the earlier stairs' marble and columns. Viano is attribuited with thc main façades giving onto San Filippo and Via Lomellini, divided by stringcourses, pilasters, tympana and floral motifs, as well as the creation of a gallery which was frescoed by D. Parodi with a depiction of "Christopher Columbus disembarking", and decorated by Mutoni with architectural and decorative motifs in an arcadian style. Between 1756 and 1763, the palace was definitively enlarged, occupying the parcel of land behind, and enriched with a hanging garden "to give light to the new building". The authors of this delicate task whose aim was in substance lo provide variuus apartments for the two brothers, Giuseppe and Domenico Pallavicini,, were Bartolomeo and Giovanni Orsolina.
Recently restored, it now houses some public offices.
Extracted by "An Atlas of Genoese Palaces", Ennio Poleggi
Updated bibliography post 1998
L. Magnani, E. Gavazza, Pittura e decorazione a Genova e in Liguria nel Settecento, Genova 2000
E. Gavazza, Dai laghi lombardi l'arte degli stuccatori. Pratica, diffusione, aggiornamento del gusto, in Genova e l'Europa continentale: Austria, Germania, Svizzera: opere, artisti, committenti, collezionisti, a cura di P. Boccardo e C. Di Fabio, Genova 2004, pp. 158 – 173.
A. Leonardi, "Istruzioni" per affrescare una stanza. Domenico Parodi nei palazzi Pallavicino e Brignole-Sale, in Genoese Way of life. Vivere da collezionisti tra Seicento e Settecento, Roma, Gangemi, 2013, pp. 173-185.
The texts have been updated thanks to the INSIDE STORIES project financed with funds - Law no. 77 of 20 February 2006 "Special measures for the protection and enjoyment of Italian sites of cultural, landscape and environmental interest, included in the "World Heritage List", under the protection of UNESCO.