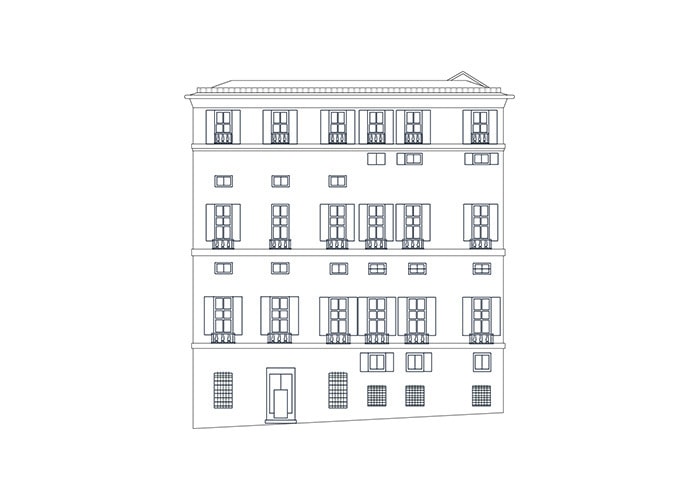 24. Palace of Giacomo Patrone Lomellini
25 March 2022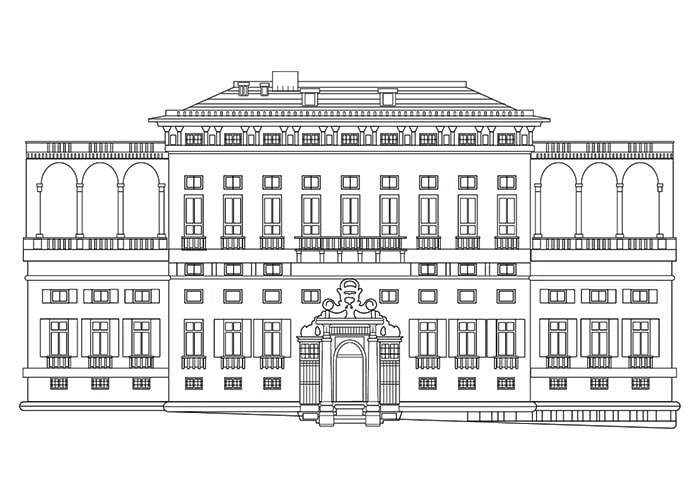 26. Palace of Gio. Agostino Balbi
25 March 2022
25. Palace of Antoniotto Cattaneo
The palace was built in the late sixteenth century by Gio. Francesco De Ferrari, a member of a family of 'new nobles' who had, however, married the rich aristocrat Delia Giustiniani. In an unspecified year some time after the death of Gio. Francesco (1611), the building was rented by the Chiavari family, passing later into the hands of the Cambiaso family, who commissioned the architect Giovanni Battista Pellegrini to undertake a general renovation of the building that started in 1780. The intervention produced the (recently restored) facade overlooking the square and the monumental staircase, as well as involving significant changes to the internal spaces. Finally, after being transferred to the Negrotto Cambiaso family in the first two decades of the nineteenth century, in 1890 the palace passed to the Cohen Belimbau family.
The family recently donated it to the University of Genoa, which has began substantial restoration work. Gio. Francesco De Ferrari was also in charge of the fresco decoration that adorns the building, for which he called upon Lazzaro Tavarone, a pupil of Luca Cambiaso. The atrium and the staircase ceilings depict the story of Cleopatra, who with her majesty and power charmed the Roman general Mark Antony, and perhaps this was a way of celebrating the beauty of Delia Giustiniani, a woman of high rank and indisputable power.
The life and times of Christopher Columbus, a real self-made man, which are displayed on the vault of the great hall on the piano nobile, serve to celebrate the legitimization of the De Ferrari family, who came from humble origins and – just like Colombus – attained the highest honours of nobility by force of will and daring.
Updated bibliography post 1998
E. Poleggi, Genova. Una civiltà di Palazzi, Cinisello Balsamo (Milano) 2002, pp. 129-131 (Palazzo di Francesco De Ferrari (1594-1604))
C. Pastor, Palazzo Francesco De Ferrari, in "Arkos", supplemento al n. 7/2004 "Il restauro dei palazzi dei Rolli", pp. 134-139.
E. Parma, Palazzo de Ferrari Chiavari Belimbau, in Città Ateneo Immagine. Patrimonio storico artistico e sedi dell'Università di Genova, a cura di L. Magnani, Genova 2014, pp. 117-131
L. Magnani (a cura di), Palazzo Belimbau. I dipinti restaurati, Genova 2015.
The texts have been updated thanks to the INSIDE STORIES project financed with funds - Law no. 77 of 20 February 2006 "Special measures for the protection and enjoyment of Italian sites of cultural, landscape and environmental interest, included in the "World Heritage List", under the protection of UNESCO.