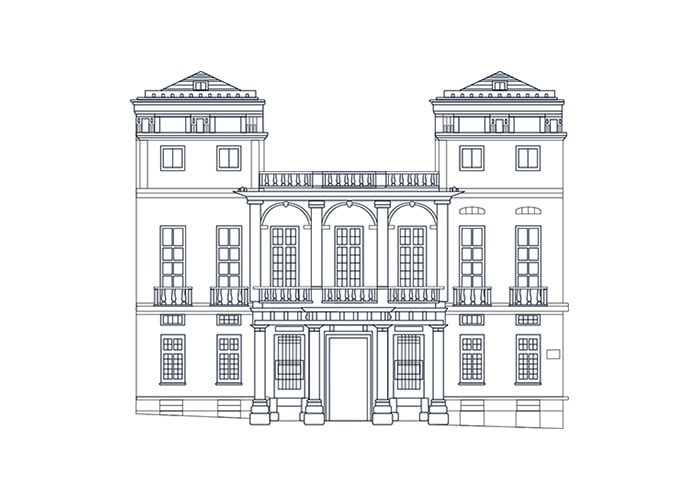 23. Palace of Stefano Lomellini
25 March 2022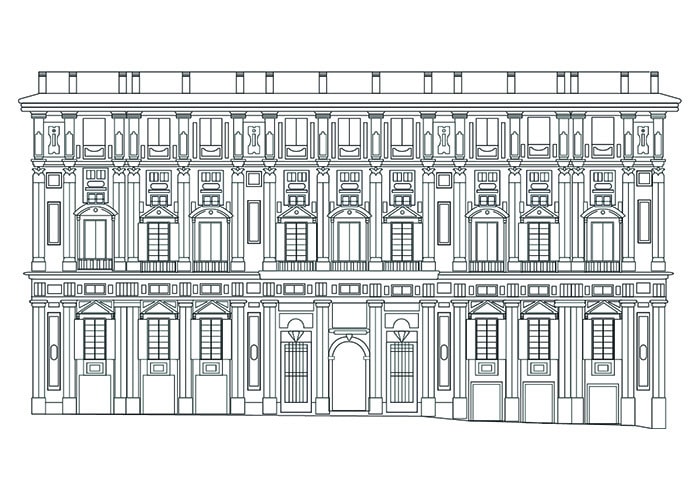 25. Palace of Antoniotto Cattaneo
25 March 2022
24. Palace of Giacomo Patrone Lomellini
Constructed from two houses belonging to the Lomellini family probably in the year 1619 and already included in the second edition of Rubens's volume on the palaces of Genoa, the building was erected at the behest of one of the most important members of the family: Giacomo Lomellini, doge of the Republic from 1625 to 1627.
Appointed doge at a time when the city was under threat of invasion from the Duke of Savoy, Carlo Emanuele I, Giacomo Lomellini distinguished himself for his ability to govern and was hailed as the saviour of the fatherland when the invading army was repulsed. It was probably on this occasion that the painter Domenico Fiasella was asked to decorate the palace halls. The scenes executed by Fiasella, who was later replaced by Giovanni Carlone and his younger brother Giovanni Battista, tell the story of the biblical heroine Esther, who with tenacity and courage liberated her people, which is also what Lomellini did. The building was sold to the city of Genoa by its owner, Fausto Patrone, in 1897. Incorporated into the palace at number 1 on Via St. Agnes in 1921, the building took on the form that is still visible today and was used as the local Fascist Headquarters from 1928 until 1943. Today it houses the headquarters of the Italian Army's Operational Land Force Command.

The texts have been updated thanks to the INSIDE STORIES project financed with funds - Law no. 77 of 20 February 2006 "Special measures for the protection and enjoyment of Italian sites of cultural, landscape and environmental interest, included in the "World Heritage List", under the protection of UNESCO.