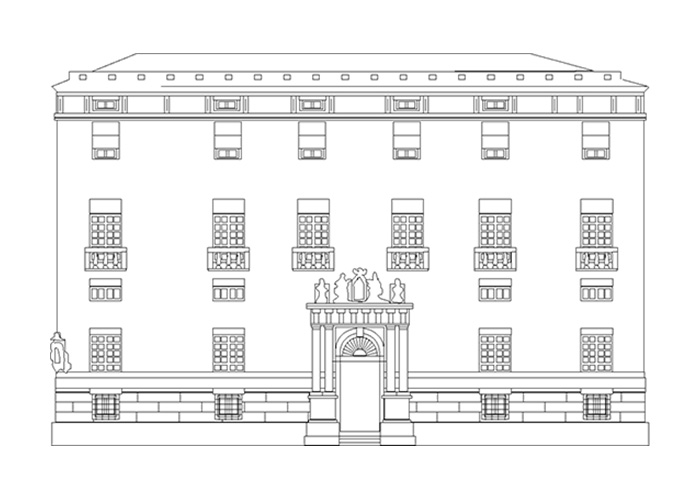 1. Palace of Antonio Doria
23 March 2022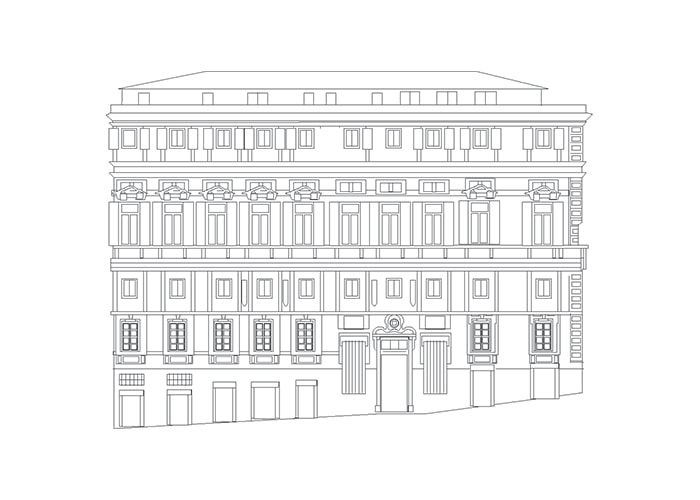 3. Palace of Giorgio Spinola
25 March 2022
2. Palace of Clemente della Rovere
Founded by Clemente della Rovere (1580,1581) and given added elegance by the adjacent square, the palace is a complex building made up of two separate structures, the smallest of which was also included in the rolls 1599.
The hilly nature of the site in outermost outermost reach of urban settlement and an area of religious institutions has strongly influenced the design of the building, making it continually adapt to the regular lowering of the street level.
These town planning changes seem to have affected exclusively the external architecture, since the internal arrangement appears to correspond exactly to that recorded by Rubens (1652 ed.; XIX, Palazzo del Sig. Giulio della Rovere).
The faint traces of painted decoration of the facade overlooking the present Via di San Sebastiano can still be seen, although largely overlaid by a monochrome wash.
The texts have been updated thanks to the INSIDE STORIES project financed with funds - Law no. 77 of 20 February 2006 "Special measures for the protection and enjoyment of Italian sites of cultural, landscape and environmental interest, included in the "World Heritage List", under the protection of UNESCO.