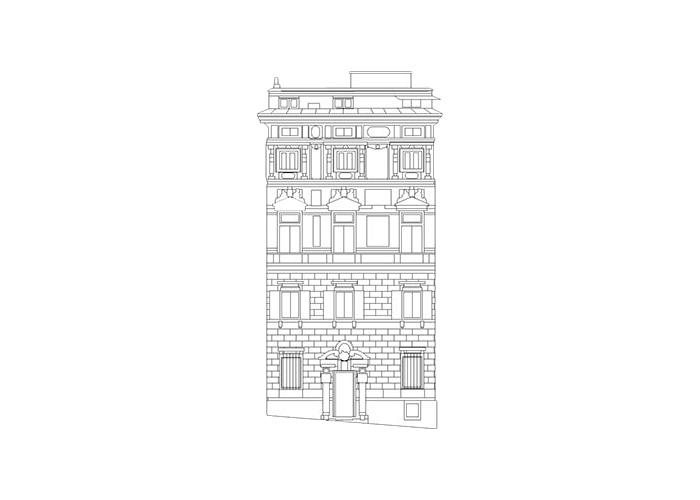 4. Palace of Tomaso Spinola
25 March 2022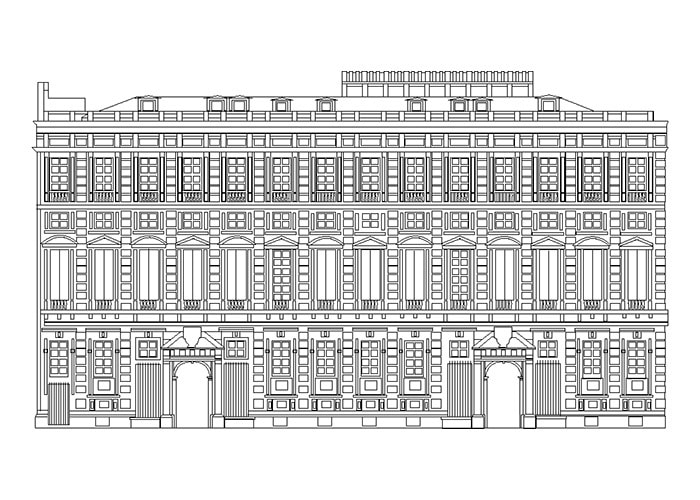 6. Palace of Agostino Ayrolo
25 March 2022
5. Palace of Giacomo Spinola
The Palace was built for Giacomo Spinola (1445-1459) on plots previously built upn and was present in all the rolls. From 1576 to 1595 it belonged to Antonia Spinola "Marmari", but it reached its greatest splendour in 1614 with G. Battista S. di Tomaso, a man of letters and Doge from 1613 to 1615. It then reverted to the Spinola family in the early 19th century. It is situated in Piazza di Luccoli, a fringe area in the 13th century which was nevertheless of strategic importance owing to the proximity of Porta di Santa Caterina.
It has a façade with alternating coloured strips of stone and niches with marble stautes of famous members of the family. In the 16 century, the mullioned windows and the palace was extended by incorporating a house for rent in Via San Sebastiano. In the mid 19th century, the Council has bas-relief panels added to hide the unsightly effect of the shops added on the ground floor. The façade was altered firstly by rearrangement to the street from Acquaverde to Acquasole, with the partial demolition of the upper Spinola square and subsequently by the junction of the New Via Carlo Felice to the old level of the square. After unnecessary destruction to modernize the windows, Alfredo d'Andrade and Aurelio Crotta rebuilt the multi-light windows of the piano nobile.The building was also heavenly altered at the end of the 19th century by Migone fanily, now has been freshly restored by the Banco di Sardegna in the course of converting the building into one of its branches.
The texts have been updated thanks to the INSIDE STORIES project financed with funds - Law no. 77 of 20 February 2006 "Special measures for the protection and enjoyment of Italian sites of cultural, landscape and environmental interest, included in the "World Heritage List", under the protection of UNESCO.