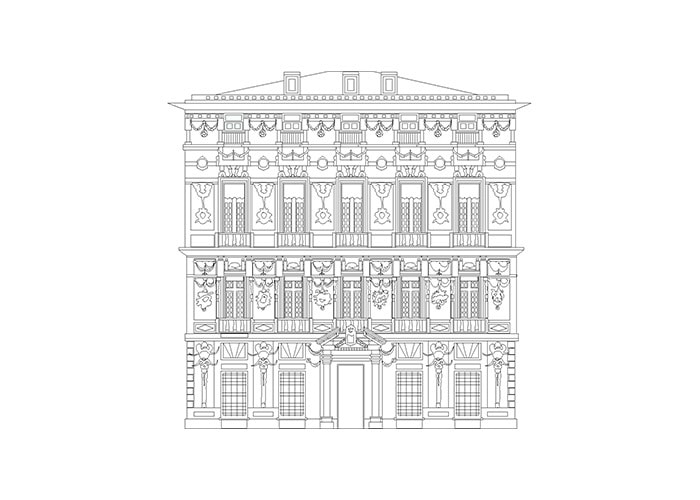 14. Palace of Nicolosio Lomellino
25 March 2022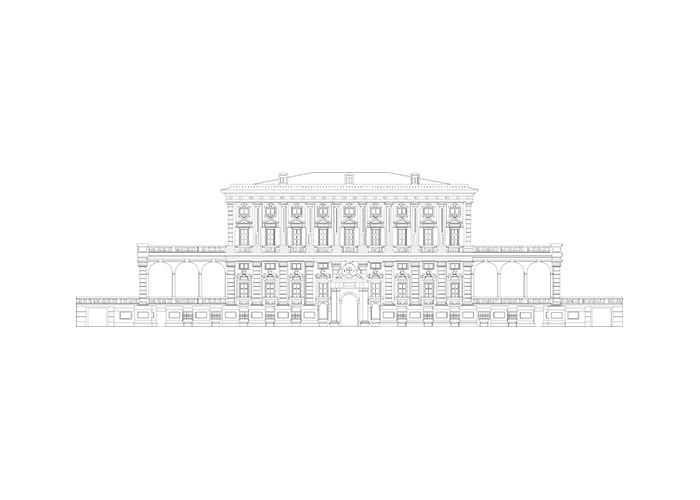 16. Palace of Niccolò Grimaldi
25 March 2022
15. Palace of Lazzaro e Giacomo Spinola
The palace is the last batch built on the new road axis of the Via Aurea in the sixteenth century and was commissioned by the cousins Lazzaro and Giacomo Spinola in the years between 1585 and 1588.
The building has a unique architecture in Genoa: it consists of two identical properties, placed side by side. The dwelling identified today by the number 10 was already sold in 1609 to Filippo Adorno, whose family still owns it today.
The pictorial decoration of the building is due to the patronage of Giovanni Battista Adorno, who in 1624 called Lazzaro Tavarone, a pupil of Luca Cambiaso, to represent the events of the illustrious ancestor Antoniotto Adorno. In the room that overlooks the garden on the ground floor, Tavarone illustrated the conquest of Jerusalem made during the First Crusade in 1099 thanks to Guglielmo Embriaco and acquisition of precious relics of John the Baptist: his ashes and the Sacro Catino.
Updated bibliography post 1998
E. Poleggi, Genova. Una civiltà di Palazzi, Cinisello Balsamo (Milano) 2002, pp. 114-116 (Palazzo di Lazzaro e Giacomo Spinola (1583))
E. Poleggi, L'invenzione dei Rolli, catalogo della mostra, Genova 2004.
The texts have been updated thanks to the INSIDE STORIES project financed with funds - Law no. 77 of 20 February 2006 "Special measures for the protection and enjoyment of Italian sites of cultural, landscape and environmental interest, included in the "World Heritage List", under the protection of UNESCO.